This post contains affiliate links, which means I will make a commission at no extra cost to you should you click through and make a purchase.
Soft blankets and throws
keep us warm and cozy when it's chilly, but you can also use pretty and soft blankets and throws to spice up your home decor anytime you want to add a nice and practical touch to your home.
Blankets and throws are made from so many kinds of materials, some warmer than others, so finding the right throw blanket for your needs is easy and fun.  You can keep a thick, warm, knit throw blanket on the couch or in your favorite chair for relaxing to watch TV on a cold Winter night.
Light, soft blankets and throws are also nice for settling down to a nice Spring nap on the porch or patio.
We should try to keep different types of soft blankets and throws handy for whenever you want to snuggle up for some rest and relaxation.
Featured Image: There's A Cat Under My Blanket by Daniele Pieroni on Flickr, via Commons 2.0
Gwenyth Throw Blanket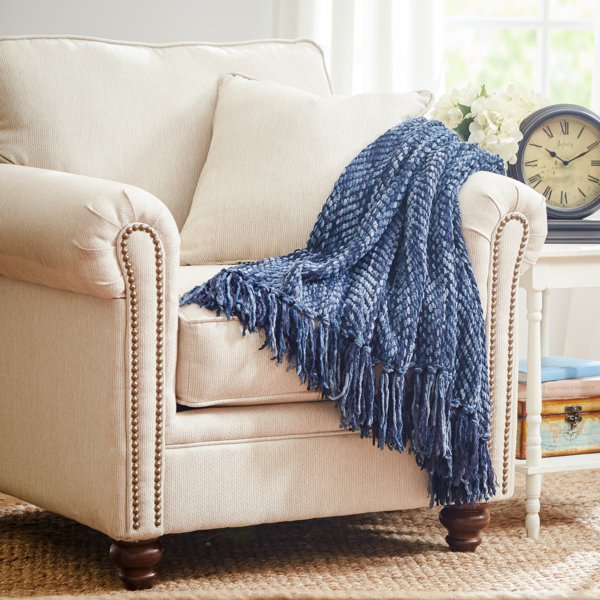 Bella Throw Blanket

Samantha Throw Blanket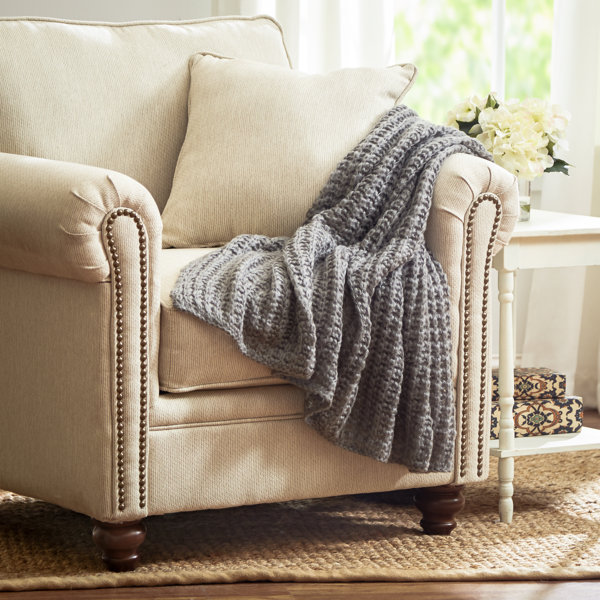 Claire Throw Blanket

Naps are even more restful with a medium to light weight throw blanket to snuggle under. A cotton tapestry style blanket is usually perfect for a light nap where you don't want the heaviness of a bed blanket.
Often, these soft blankets and throws are beautiful, which is of course a welcome plus. Smaller knit afghans that are also called lapghans make Fall and Spring naps more comfortable, too.
Feeling under the weather can mean chills, so a fleece blanket might be just the thing for convalescing.
Fleece blankets are also perfect for college dorm rooms, kids bedrooms and even the den for watching television or reading a good book because they're soft, warm and snugly.
Fleece blankets are also available in all kinds of prints, from themes to patterns or solid colors.
Image:  Cotton & Linen blankets by Didriks on Flickr, via Commons 2.0
Black Blanket with Fuchsia and Brown Pajamas for Women

Pink Blanket with Teal Zebra Striped Pajamas for Women

Coral Blanket with Black and Teal Pajamas for Women

Add color and texture to your home decor with beautiful throw blankets in your favorite colors, textures and themes. Be creative with them too ~ try draping a pretty colored throw blanket across your favorite chair, or folding one across the foot of the bed to add color and interest to a room.
At The Blanket Store, we bring you a fabulous selection of throw blankets in themes you and your family will love.  We also have throw blankets by season for your convenience.
Our soft blankets and throws are delivered right to your door from some of the very best online retailers available.  Enjoy!
Image:  Made In Maine by Didriks on Flickr, via Commons 2.0
Best Savings On Soft Blankets And Throws On eBay
You'll fall in love with the lovely, soft blankets and throws on eBay.  You'll be able to buy them at great prices, too.  Here's just a sample of the blankets and throws you'll find on eBay.  Be sure to save a search so you can get notifications of new blankets and throws listed.
eBay Feeds for WordPress
by
Winwar Media
(Visited 213 times, 1 visits today)